About Hansa Marketing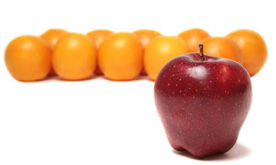 Our shared mission is to enhance the efficiency and effectiveness of your marketing investments.
We accomplish this through separating the essential from the irrelevant. We believe enduring relationships begin with curiosity; together we can explore who you are, what makes you different, and how to make others see and appreciate this difference through sophisticated experimentation and proven thought frameworks and methodologies. Simply, we help marketers understand what makes things happen and how to make things happen.
Hansa knows the basics - that's a given. But we don't stop there. Everyday we are driven to improve traditional processes with new thinking that we impart intuitively into every client engagement.
Senior Hansa executives manage and are actively engaged in all client relationships - that's a given. But we don't stop there. Everyday our senior teams add to their collective hundreds of years of market research, database analytics, and marketing communications expertise to formulate integrated marketing plans optimally suited to your specific business challenges.
Hansa works smart and fast - that's a given. But we don't stop there. Every day we are driven to surpass client expectations. With our global delivery model, we'll also make a much smaller dent in your marketing budget. Don't hesitate to ask us how.
Over the past 37 years we've partnered with leading marketers from around the world, building profitable businesses and respected brands. If you are open to some new ideas, we'd love to learn more about your situation.