Customer Experience 3.0
A Hansa Thoughticle™, by Wayne Marks.
How we view brands and the customer experience is governed by paradigms, or mental models, if you prefer.
The brand model, for example, goes something like this: The brand is this "thing" or idea that represents the essence of what the company stands for.
For many companies, managing the brand means marketing communications – conveying the brand value proposition to target audiences. Indeed this communication has expanded in recent years with the advent of social media. But, we still manage brands as if we were advertisers pushing messages out to the receiving audience. As Seinfeld said so well, "Not that there's anything wrong with that."
Meanwhile, we have our customer experience paradigm. Now, everyone uses "customer experience." It has become the new paradigm in corporate speak. But, for many companies, customer experience means customer service. If we equate customer experience to customer service, we can manage it by putting someone in charge of it. This fits neatly into organizational structures. This is customer experience 1.0.
Customer Experience 1.0:
Customer Service
There is another paradigm of customer experience that recognizes it is more than customer service. Indeed, it is the composite of all the ways in which customers interact with a company's products and services. This is customer experience 2.0.
Customer Experience 2.0:
What customers feel, think, and sense as a result of the composite interactions they have with you.
The next shift in the paradigm, however, needs to recognize that the experience is the brand from the customer's view. The company needs to look at the brand and the promise behind the brand as the core of everything that needs to be driven into the customer experience. This is customer experience 3.0.
Customer Experience 3.0: the Integrated Brand & Customer Experience:
The purposeful delivery of your brand promise into the comprehensive
set of ways that customers interact with you.
About the Author: Wayne Marks is president of Hansa GCR and a nationally known expert on customer experience and brand management.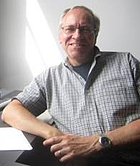 Wayne brings over 30 years of research and consulting experience to clients in numerous industries.
He has worked with Fortune 500 clients to implement branded customer experiences, deliver the brand promise, research customer needs, develop new products and segmentations, implement new business strategies, and generate customer loyalty.
He is a frequent speaker on customer and brand loyalty and the impact of emotions on customer behavior. Contact Wayne Marks at wmarks@hansagcr.com.