By Dan Llanes, Director of Analytics, Hansa GCR.
Listen up product managers, researchers, designers and marketers. No matter what product or service you are designing and selling – there is a better way of narrowing down what is important to your buyer.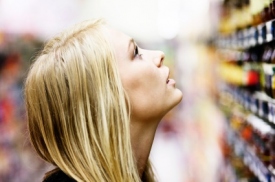 Companies face the continual search for which product/service options best meet the needs of the market. Techniques commonly used include flat-out guessing, focus groups and simple surveys. The preferred method has always been Choice-based Conjoint Analysis, or CBC. The CBC exercise walks respondents through choice sets between various product/service attributes in a randomized fashion. The result is deep insights into a respondent's decision-making criteria.
Despite its widespread use, there are potential problems. Namely, the randomized choices may all fall outside the realm of what's important to the respondent's ideal, making the selection less realistic. In addition, a respondent will answer a choice-based question in a few seconds. Not so when actually considering a purchase.
Why Adaptive Conjoint is Better
There is a better way – Adaptive Choice-based Conjoint Analysis, or Adaptive CBC. This design is far more stimulating and engaging, providing a better experience for the respondent. Further, it mimics the actual buying experience, including realistic pricing scenarios for upgrades and a greater focus on a subset of optimized features that are of greatest interest to the respondent.
Adaptive CBC gives respondents a "build your own," or BYO, exercise to introduce the attributes and levels. Unlike traditional Choice-Based Conjoint, Adaptive CBC can fine-tune future choice sets based on answers to the BYO exercise. Next, a screening exercise gives respondents the ability to highlight "must-have" or "deal breaker" features, further personalizing the product configurations shown.
Specifically, this new technique allows for the following:
1) Design a conjoint exercise that allows for a much longer list of attributes and levels than traditional approaches.
2) Build a more accurate decision set via a multi-stage exercise where respondents ...
Build their own product/set of features
Tell us what is out of bounds/not in their consideration set
Run through a tournament exercise showing products that are most likely to appeal to a specific customer
3) Factor price into feature levels whereby expensive add-ons are fairly (realistically) priced
Through a sophisticated set of analyses, an astounding amount of information is obtained. An added bonus is that Adaptive Choice-based Conjoint Analysis is a strong tool when used on small samples; sample sizes deemed too small to be reliable through standard CBC.
How You Can Benefit
Now, product managers, researchers, designers, marketers and all sorts of other interested persons can know which attributes and levels are most and least appealing, as well as the degree of price elasticity for their product/service. The next generation of product/pricing design is here, and with it the ability to optimize your bottom line.
There is far more to Adaptive CBC than the scope of this blog. My colleagues and I have been using CBC for over 15 years, so naturally we're excited about this! Stay tuned for future blogs on this topic and join us for our upcoming webinar.
Learn how to identify features of your product/service that matter most to customers, and thereby impact revenue and profitability. Fill out our form to watch the webinar, now or later, and receive your free PPT download instantly.

Watch the Conjoint Analysis Webinar & Download the PPT
About the Author: Dan Llanes is the Director of Analytics at Hansa GCR and specializes in the development of analytic plans catered to the specific needs of each client's organizational objectives.
His expertise covers a broad array of methodological techniques including linear and non-linear modeling, conjoint analysis (CBC, partial profile and adaptive), maximum differential scaling, market segmentation and perceptual/brand mapping. For the past 12 years, Dan has helped craft and execute research designs and analyses for industry-leading B2B and B2C clients.
Prior to entering the market research field, Dan taught Quantitative Research Methods at Penn State University and published peer-reviewed articles in Social Forces and Social Science Quarterly. Dan can be reached at dllanes@hansagcr.com.