Leadership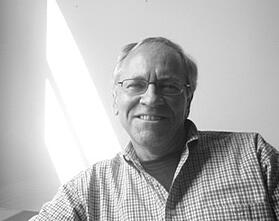 WAYNE MARKS
President, Hansa|GCR
Wayne brings over 30 years of research and consulting experience to clients in multiple industries, including financial services, healthcare, retail, technology, industrial sectors, and packaged goods. Wayne is a nationally known expert on brand and customer experience management. His work at the forefront of research methods and techniques has helped clients understand the drivers of customer behavior and use that knowledge to increase business results.
Wayne has worked with Fortune 500 clients to implement branded customer experiences, deliver the brand promise, research customer needs, develop new products and segmentations, implement new business strategies, and generate customer loyalty. He is a frequent speaker on customer and brand loyalty, the impact of emotions on customer behavior, and business management based on customer data and analysis.
Prior to joining Hansa|GCR, Wayne held senior executive positions with Synovate Loyalty, Symmetrics Marketing Corporation, The Forum Corporation (where he was a lead executive for the customer experience practice), and Age Wave, Inc. He holds a Bachelor of Arts degree in Psychology from Reed College in Portland, Oregon, and a Master of Public Administration, with distinction, from Cornell University Johnson School of Management.