I had the pleasure of interviewing Akin Tosyali, one of the nation's leading Direct To Consumer (DTC) experts. No surprise: DTC is on fire. Most brands are accelerating their digital programs to meet consumer demand; some have adopted subscriptions and membership programs. As usual, Akin was open to sharing best practices from around the web and I guarantee you will be a better digital marketer after you read this, so meet the expert.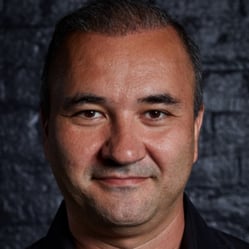 Akin Tosyali, DTC expert
Interview with a DTC expert
Hansa: Research shows U.S. e-commerce penetration 10 years' growth in just 3 months. So, clearly, consumers are looking for digital solutions from brands. If a brand is offering a subscription to something, what are the most important dimensions? For example, how important is it to create a membership program with tiers? What about experts curating the products?
Akin Tosyali: These are great questions, Roy. I have first-hand knowledge in growing an international subscription business six-fold in the last 2.5 years, so I am very familiar with the challenges as well as the inner workings of the subscription model. The key to success in the subscription business is to have the customer feel like they are a part of something special. Delivering your product to them every 30 days for 10% off is not enough to create a unique value. You have to identify the type of customers with different usage habits, and tailor a communication and marketing plan specific to each segment. A membership program with multiple tiers is a must-have. Our retention lead, Lauren Guttormsen at Tiege.com, spent a year developing a great model for us. It took a ton of research testing and a lot of thoughtful thinking, followed by precise coordination as she worked closely with our email team to execute it.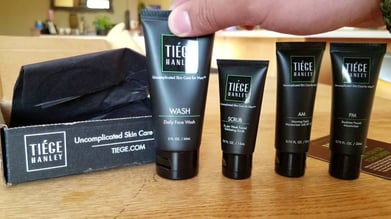 I also believe that while surprise and delight is a key component of any good membership program, members should also know which tier they are in, what benefits that tier qualifies them for, and what the next tier is, along with what the benefits of that higher tier are. In fact, customers should be aware of all the tiers of the membership, creating an incentive coupled with a physiological need for the member to be rewarded with the next level. Top marketers focus not only in understanding what these tiers need to be, but what behaviors and attributes can help us predict where the customers are heading...and it can't be just about sales.
The DTC value proposition
Hansa: From your experience, are DTC subscriptions more expensive than retail? If consumers can get the same thing through Amazon or Costco for example, how do brands justify a membership fee or higher prices? What is the value proposition?
Akin: Get comfortable, because that's not an easy nor a short answer -- in fact, marketers struggle for years with this dilemma. I am a big fan of doing customer interviews and getting direct, unedited feedback to understand what, exactly, customers value. Some value the convenience of buying from Amazon or Costco over anything else. For example, with two active kids in our home, we go through Apple charger cables every 2-3 months. I go to Amazon every 2-3 months to buy a new set of 6. I never thought about going to the website of the seller to see if I can start a subscription there or not. For me, the convenience of going to Amazon, finding a previous product from my order history, picking what I want, and knowing it will be delivered the next day has a larger value to me than buying direct from the seller.
But on the other hand, take coffee. Believe it or not, there is a lot of brand love that can translate into a DTC model. Say you have a consumer that bought a new coffee brewer can't wait to use it. Look how excited she is...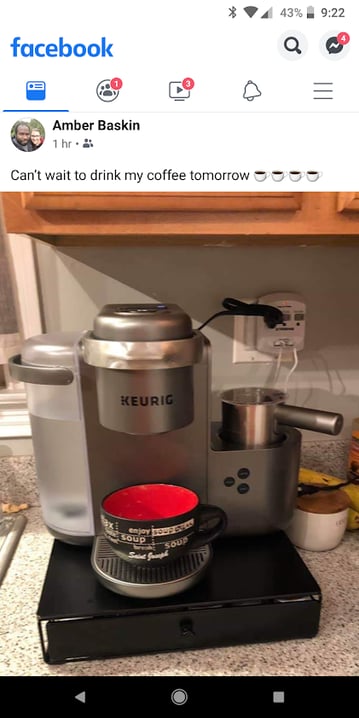 In the case of Keurig, they have a replenishment program where consumers can order coffee, explore new flavors, get special deals and schedule deliveries. In the future, the brewer itself may make recommendations or place orders. This is a "subscribe and save" model sure, but it's more than that. It reinforces brand love and builds a relationship directly between brand and consumer, which is the essence of DTC.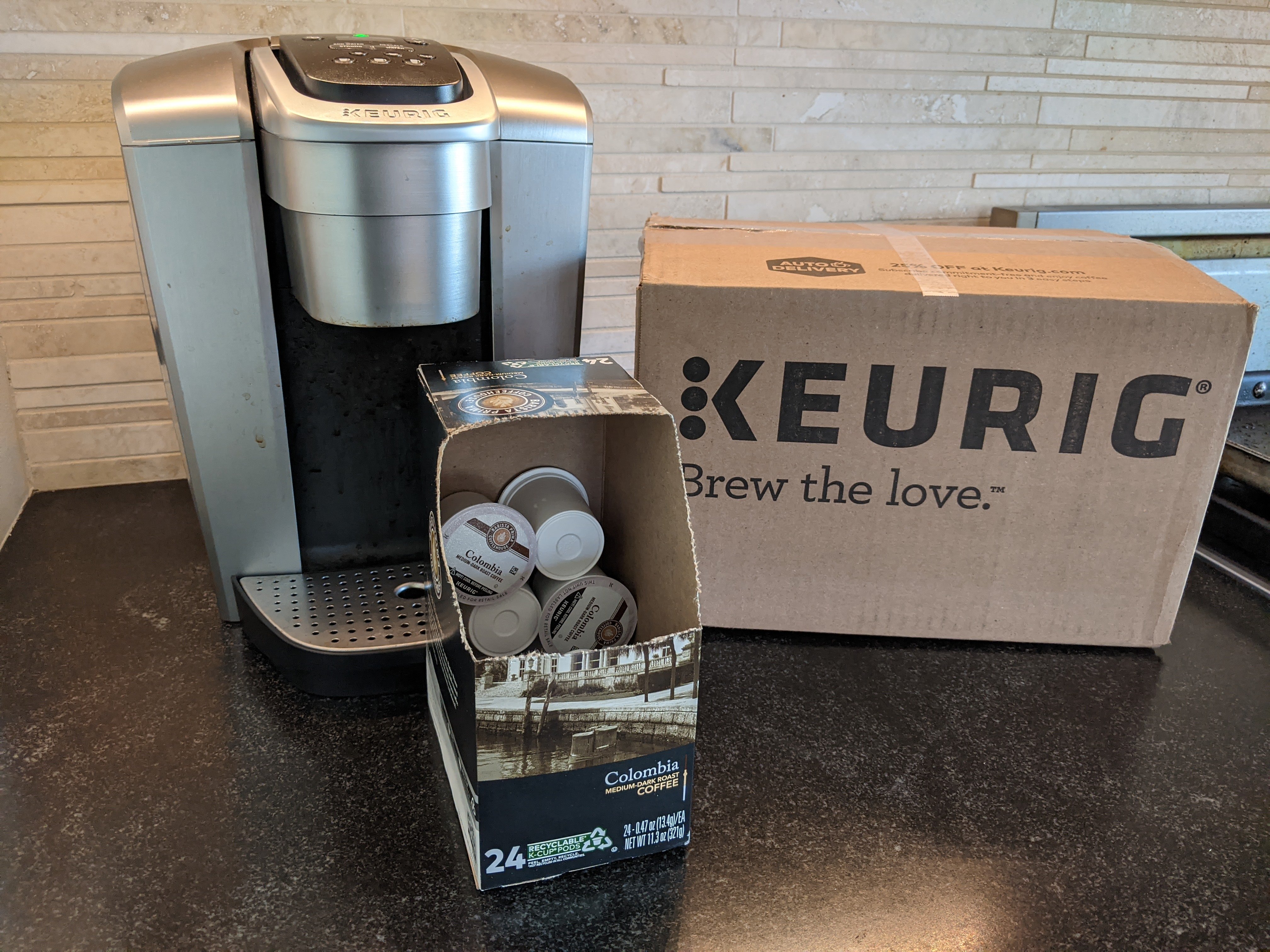 Surprise me
Hansa: When is it a good idea to surprise and delight consumers? Are you a believer in free samples?
Akin: Yes, yes, yes! At Tiege, we had massive success with our surprise and delight program. Even something as simple as adding a simple sticker to a box made a big difference. The key to a successful surprise and delight program is identifying what surprise and delight should look like for each segment. Not all customers are the same: you have to treat your top tier customers differently than your low tier segment. Differences may simply be the quality of the gift or the delivery frequency. Companies should have very strong analytical teams that can effectively scale and analyze data to help you execute tests and find the right mix within each segment. For example, HelloFresh.com sometimes includes surprise samples in their boxes. I love it -- even something as simple as a sample gold kiwi fruit or the latest snack from Kellogg's creates extra value because the company is delivering above expectations, not below. That is a key for success in subscription models.
When DTC brands capture 1P data
Hansa: How important is putting first-party data to work? What about quizzes and profiles? Do consumers value the personalization after they take a quiz or is it a waste of time?
Akin: It's ironic that you asked me this because the reality is that I am very disappointed with most of the quizzes I see today. It seems like most marketers are using it as a lazy way to capture customer information, but few do anything about it. I think Kiwico.com is a good example of this. I subscribe to their boxes for my kids, and I feel like they do a good job of personalizing their emails to parents. It is absolutely critical for marketers to customize their email program, and, if possible, the 'boxing experience,' based on what we know about the person.
One of the ways I had great success in identifying where to create personalization is by enhancing internal customer files with 3rd party data. Age, gender, marital status, children in household, interests, etc. are all very actionable data fields for the marketing organization to personalize customer communication. You can then further analyze and identify the top 4-5 specific segments in your business that you should really focus on. HansaMarketing.com helped me greatly with understanding our segments.
Power of personalization
Hansa: Elaborate on personalization. How can brands provide valuable content and personalize the experience? Is there a Mobile component? Social? You have a ton of experience in all digital channels – which ones are best for DTC?
Akin: The opportunities here are endless. On the mobile side, I always thought that an app that helps you not only control your subscription, but also gives you access to private content, priority access to customer service, and exclusive access to a private chat group are some of the ways DTC brands can help create value. At that point, social, email, and PPC can become a means to inform the customer base of these unique values and encourage them to benefit from it. The best example I can think of is StitchFix.com. My wife is a subscriber and she loves having a person personalize products just for her without the commitment of purchasing until she makes the decision.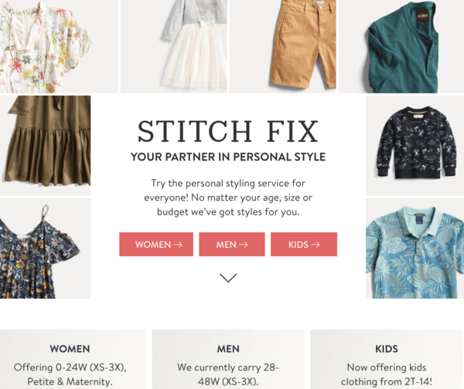 Email - Ramp up? Scale back?
Hansa: What about email? Some clients are afraid to send reminder emails before a shipment because they're worried about consumers cancelling. Is this true? What is the role of email in DTC?
Akin: This is an ongoing debate both within marketing organizations as well as the industry as a whole. The bottom line is this: treat your subscribers as you want to be treated. Would you like to get a charge on your card without any heads up? I definitely wouldn't. If you treat your customers well, they return the favor.
Similarly, you should also make it easy for customers to cancel their subscription. Why? As my previous boss Paul Miller of Grainger taught me, you must always identify and reduce points of friction -- not for you, but for the customer. The number of hoops you take customers through in the cancellation process is a reflection of your company's culture. If you make it easy, customers are much more likely to come back. If you make it hard to cancel, they will simply refuse to come back. I have a subscription to ButcherBox.com and I love getting their reminder emails. Not only do they remind me of the upcoming charge, they also make it an opportunity for me to make changes to my box. PS: I can't wait until they create a private group for people that smoke meat. I happen to be the king of it in their segment of "men, age 35-45, married, with kids, into football and exercise, living the burbs, in midwest, with home value over $XX". Any marketer who is into segmentation and behavioral LTV will get that :)
Hansa: People look to Marketing for leadership and best practices; Akin, you are a great leader in our industry - thank you for sharing your experiences!
Hansa helps companies make their email more data-driven so they can create better customer experiences and keep customers buying