Research shows that consumers receive more than 300 emails per day. As an industry, we spend tons of energy figuring out how to stand out in a crowded inbox. Maybe we should insert a consumer's first name in the subject line? What if we repeat back what a consumer browsed on a brand's website? The tactics make a difference, but we're missing the most important part.
The difference isn't the email; the difference is the customer
Pretend I'm a therapist giving you a Rorschach test – "How do you feel when you look at this inbox?"

If you are a consumer that already loves this brand, you feel joy. If you are not a fan, you see unwanted email cluttering up your inbox from the important stuff. The difference isn't the email.
Consumers have a love/hate relationship with email. If they love the brand, they love the email. And that's where data-driven comes in.
Digital leaders analyze customers before they plan email campaigns. Through research and analysis, they know which email tactic will be valuable to their subscribers. It's hard to tell what customers love, but digital marketers don't guess. They do the work; they do the testing. As a reward, they don't rely on gimmicks to make email valuable to customers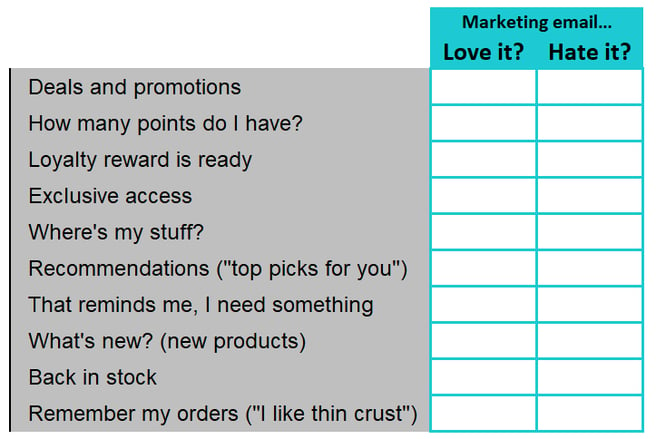 Data-driven email help brands cut through the clutter. Email can strengthen the bond between customer and brand. The customer feels email is a conversation; not being sold to.
The easiest place to begin is with triggers. React to any kind of behavior. A best practice is to restate the brand benefit as in this example from Carvana complimenting a subscriber for "choosing a better way to buy a car."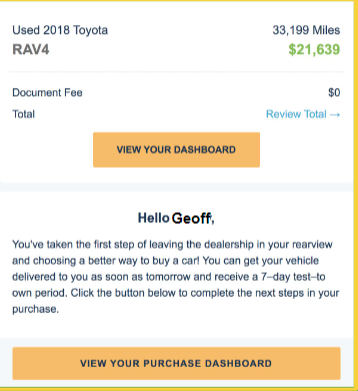 Saying thank you is a brand-building moment. How about this best practice for a new buyer from the CEO of the firm?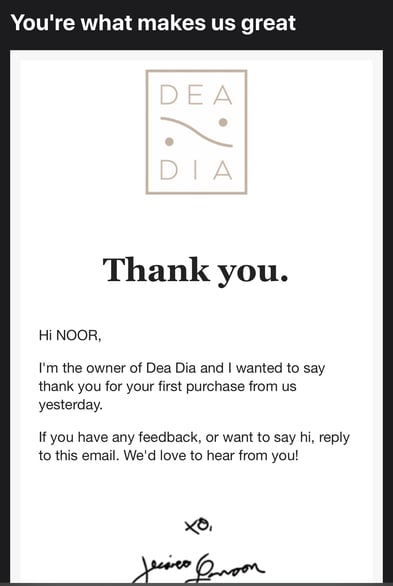 Prose brand wants this customer to know their consult is done. It's an automated email with a light touch.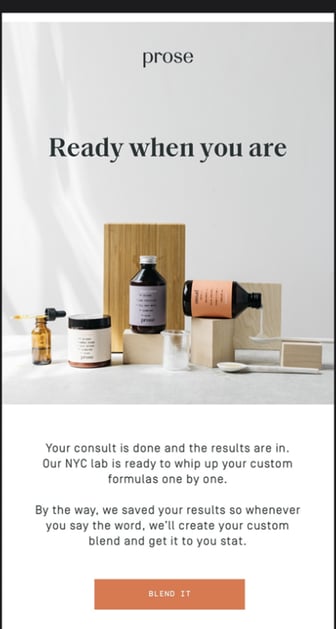 Keep in mind, automated emails are not always triggered by behaviors. Imagine these scenarios which make emails data-driven:
Contextual trigger. "It's getting cold"
Sequence trigger. "Ways to get more value out of loyalty program - part x"
Add to your profile trigger. More first-party data means more chances to be relevant
Elapsed time trigger. Giving customers a chance to configure the communication preferences versus opting out completely. GrubHub triggers this email after a series of non-opens: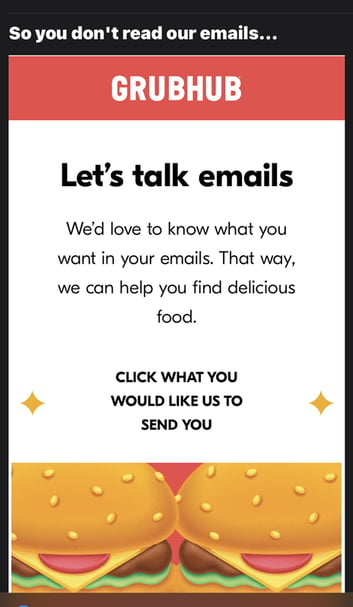 What is the compelling reason to segment email recipients? To get customers to love email, you have to show them that you know them. Take this example of predicting interest based on Firmographic data (e.g., role) or prior consumption: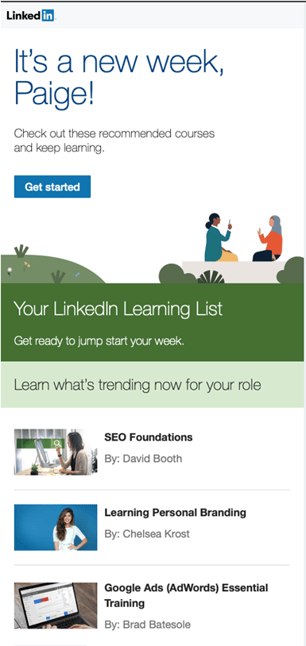 The love affair between email and mobile
Chewy, the brand for "pet parents" offers some good examples. Chewy invites new customers to setup a pet profile and download the mobile app.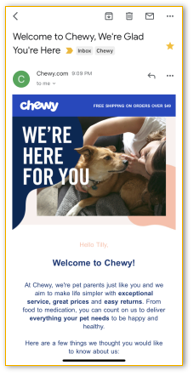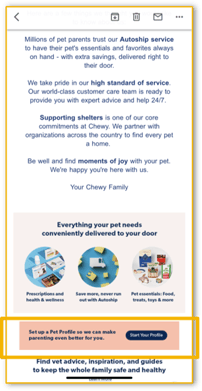 Customers appreciate the personalization of the mobile app and love the fact that they can opt-in to being greeted with a picture of her pet beagle, Mobile experiences are sometimes easier to navigate, but more importantly, offer a connection to health experts, not just a place to buy pet supplies. Somehow, this has led to Email taking on the role of promotional selling. What's the difference between these two emails? Nothing - except the subject line, which erodes trust.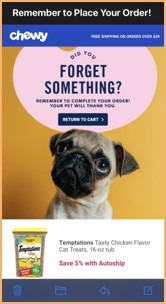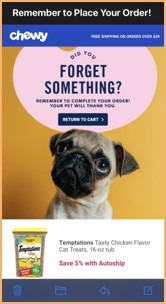 Mobile, by contrast, has a picture of the pet, which immediately feels more connected to the pet "parent."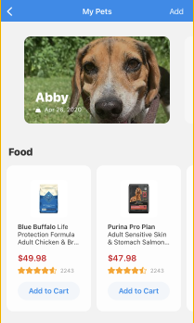 So the difference isn't the email. If we do this right, perhaps this "back in stock" email feels like the brand is doing the customer a favor, rather than selling. The customer searches out email from a crowded inbox.
Make customers love email, just like they love the brand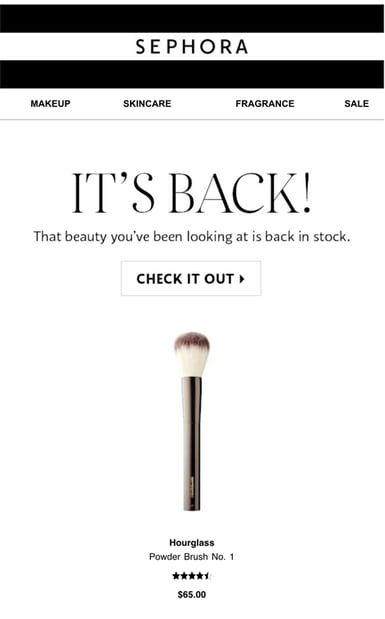 Want more best practices? Contact us...
Hansa helps companies make their email more data-driven so they can create better customer experiences and keep customers buying